A Southern born beauty with her heart in the West Coast began her PR Career in New York City. With names like Saks Fifth Avenue, ABC Home, and Aveda on her resume, she left us stateside for a life 'Across the Pond'. Now in Stockholm, with a growing family and a entrepreneurial endeavor, this soon to be mother of two maintains her vibrant style sense.
We talk to Erin about her love of Vintage and check out some photos of her life in Vintage
DESCRIBE
YOURSELF IN
THREE WORDS...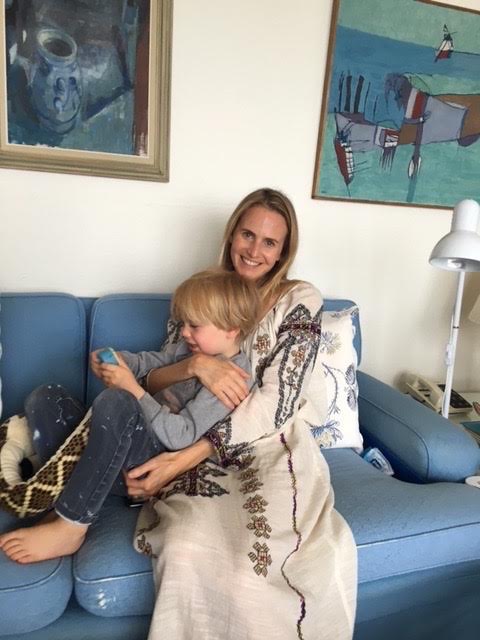 What's your day job/ What's your passion?:
A mixture of mom, wife and Stockholm Lokal (a website featuring a guide to Stockholm, editorial content and a podcast)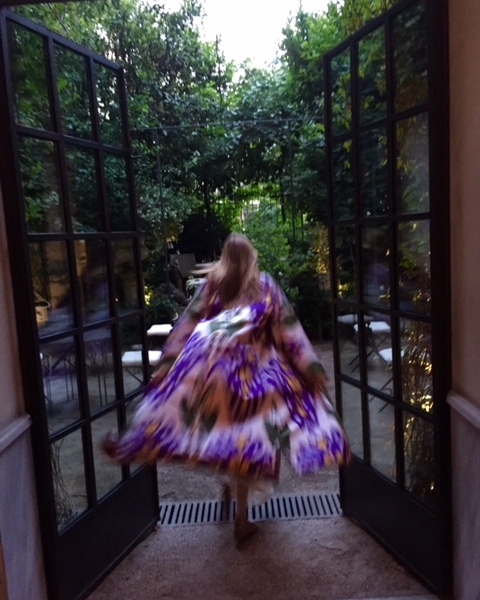 sum up your style "rules". . .
Always follow my intuition. If I feel good in something I know I can walk out the door and rock it all day with joy. If I have an ounce of doubt I don't leave the house until it's settled. When it comes to vintage I always make sure to mix it with modern - a vintage dress with modern accessories or visa versa.
Tell us a bit about you, where are you currently, what are you up to lately?
Currently due in 4 days with baby numero 2, living in Stockholm and dreaming of California
What is your relationship with vintage clothing, when did you first "discover" vintage, & how has it been important to your personal style or professional career
To me vintage has a story and is the most unique clothing one can wear. Since a small child my mother stocked my dress up box with old clothes of hers and my grandmothers, including a Mexican embroidered dress I wish I still had. In Jr. High my best friend and I would walk to the local thrift store on the weekends to stock up on vintage t-shirts and random outfits we'd dress up in to take photographs of our wild looks. What turns me on in terms of fashion is vintage. Finding a hidden gem after scouring vintage stores or flea markets gives me insane happiness. It's so easy to buy new things, but making a discovery of something one-of-a-kind is another level.
What is your most coveted vintage item and where did you find it?
Hmmm...this is really a difficult question to answer for a vintage enthusiast. My most precious vintage items are from my grandmother, including a canary diamond cocktail ring I wear for very special occasions, and her Bill Blass black mink coat with her initials embroidered inside. In terms of my own finds, I love a 90's YSL black leather fringed sweater dress I wear all winter and a Chanel black sheer button-down wrap dress with metallic gold dots that I found for an amazing deal! And I can't forget the floral kimono' ish dress I found on Apartoftherest that I'm obsessed with lately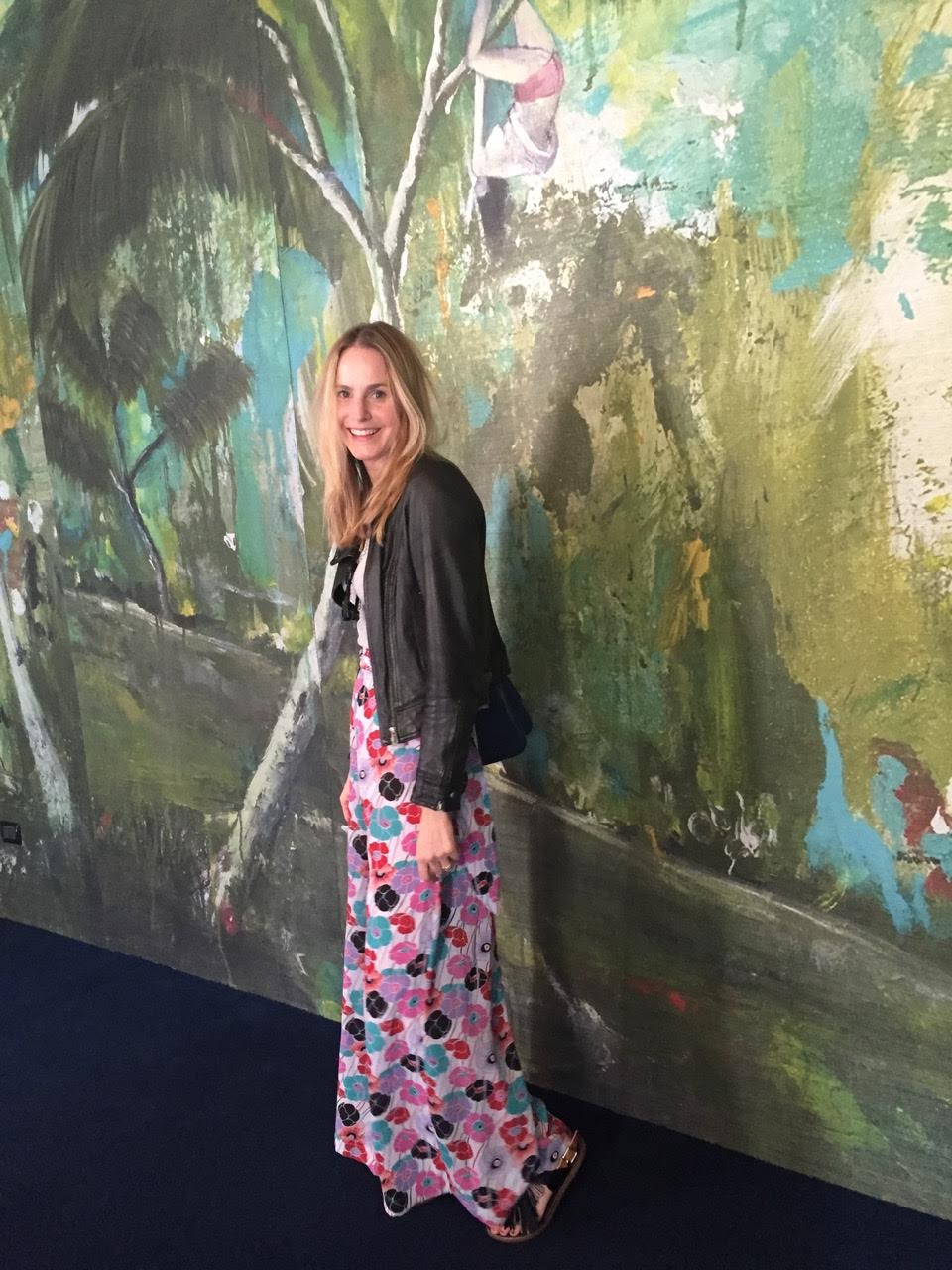 Has vintage design inspired you in your work in any way ?
When I worked as the PR Manager for ABC Home in Manhattan I would run around the building all day looking for furniture and accessories for photoshoots. My favorite floor was the vintage and antiques. From hand-painted Chinese cabinets to deconstructed French antique chairs - I was always inspired by the old. And, ABC has a beautiful way of combining it with the modern to bring new life to vintage pieces. Not to mention at the time I could only afford vintage clothing from my local fav shops in the East Village and LES so I was a walking time capsule. After my time there, I was forever in love with vintage everything. When I moved to London and worked for the bespoke interiors brand ILINKA Collection, so many of their designs were inspired by vintage samples and imagery that they translated into a more modern vibe. That for me is perfection.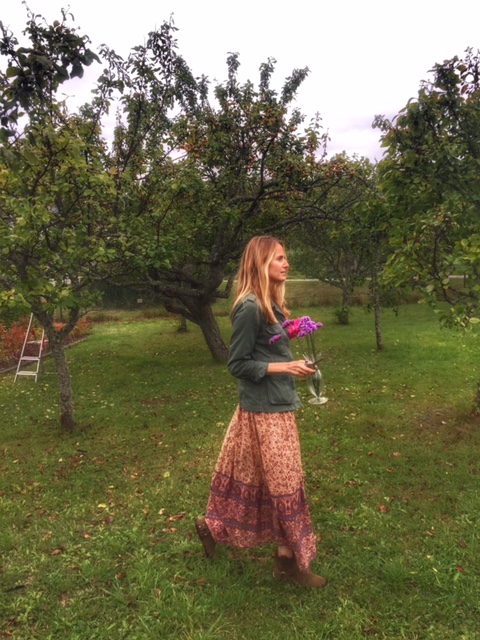 As the years keep passing, and more decades are now entering into the 'vintage' classification, what do you see as the future of vintage clothing and objects?
The thing is current designers are constantly copying and reinventing vintage so it's a cycle that continues around the clock. I see that continuing in terms of style, but with materials I'm excited about what innovation there is to shift the model towards more sustainable fibers and methods. Eventually I hope the fast fashion thing will die out and we can go back to fewer items with higher quality. That's another reason why vintage is still so lovely, because the craftsmanship is so much better than the crap in the market these days. Let's hope us consumers can start demanding better quality with our purchasing power and continue to buy vintage, which is ultimately the most sustainable!
What is your advice on embracing and incorporating vintage items into a wardrobe or home for those who don't already?
For those new to vintage, incorporating accessories is a good start because many vintage pieces of jewelry, scarves, belts, etc. can look quite modern still. The key is not to do all vintage...mix vintage with modern pieces and you will not look outdated. For the home it is the same - mix it up! Vintage lighting (especially Scandinavian) looks super modern and I promise you won't channel your grandmother's drawing room;)
Where are your FAVORITE places to find your vintage gems?
I still dream of a little shop in the East Village called Centricity where my best friend and I would go almost every weekend to drink wine with the owner, Christine, and shop her closet of vintage finds that were SO well priced! We were guaranteed to walk out of there with something every time and have spent no more than $40. It was my happy place. Now, I live in a city that unfortunately doesn't appreciate good vintage clothing, so I get my vintage fix from Etsy and other online retailers like Apartoftherest. In London I hit up Brick Lane and Portobello Road market. In NYC it's ever changing, but when I get the chance I roam aimlessly around downtown popping in and out of the little vintage shops. I recently discovered Milan has amazing vintage - it's not cheap, but it's really good!
Check out Erin's edited guide of all things Stockholm from a locals perspective. The site is filled with recommendations for everything from shopping to nature, and entertaining podcasts on her insight to being an American in Sweden.